An update.
I've been hanging out with Matt, entering giveaways, taking trips to far away lands (Fort Dogdge), enjoying fall weather, and planning halloween costumes.
Do yourself a favor and enter this giveaway.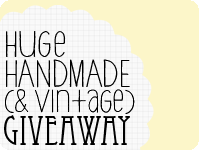 Tomorrow I've got a haircut, my mom is coming to paint my room (bright blue and grey), and I have to work. I've been rounding up things to make Matt and I's halloween costumes. For now we are keeping it a secret. I might spill to the blogosphere before Saturday. Matt's band is planning a show with some other really good bands, I'm really excited.
So when it gets later in the week I'll update with pictures, and other fun things.
Thanks for being patient.
Ciao!